By Chris Martin, SVP of Customer Development, Client Command
The impact of COVID-19 is shaping every aspect of life. Dealerships across the U.S. are seeing less showroom traffic/a drop off in sales or are temporarily closed to protect the spread of the virus. To understand the impact that COVID-19 has on online shopping behavior, we must look at market demand – the biggest indicator of current and future car sales.
To understand demand, we must analyze online shopping behavior. Even before the city, state, and the national government imposed social distancing and shelter at home guidelines, shoppers started moving their shopping behavior online, specifically around food and household essentials.
So, how does this shape up in automotive? Client Command's Active Shopper Network, which uses AI to monitor online behavior, released the following insights:
Year-Over-Year National Automotive Shopping Decline
The Active Shopper Network reports a double-digit decline in Active Shoppers both NEW entrants and ones continuing to shop. This compared to a typical March, a month where we usually see double-digit growth in NEW Active Shopper entrants as well as the overall Active Shopper Network.
Year-Over-Year – Active Shopper Network® – Monthly Shopping Trends (National)
Q1 2020 opened high (with as many Active Shoppers in January as March of last year) but is closing low with 2.9 million fewer shoppers in March 2020 (month-to-date) than March 2019 (month-to-date)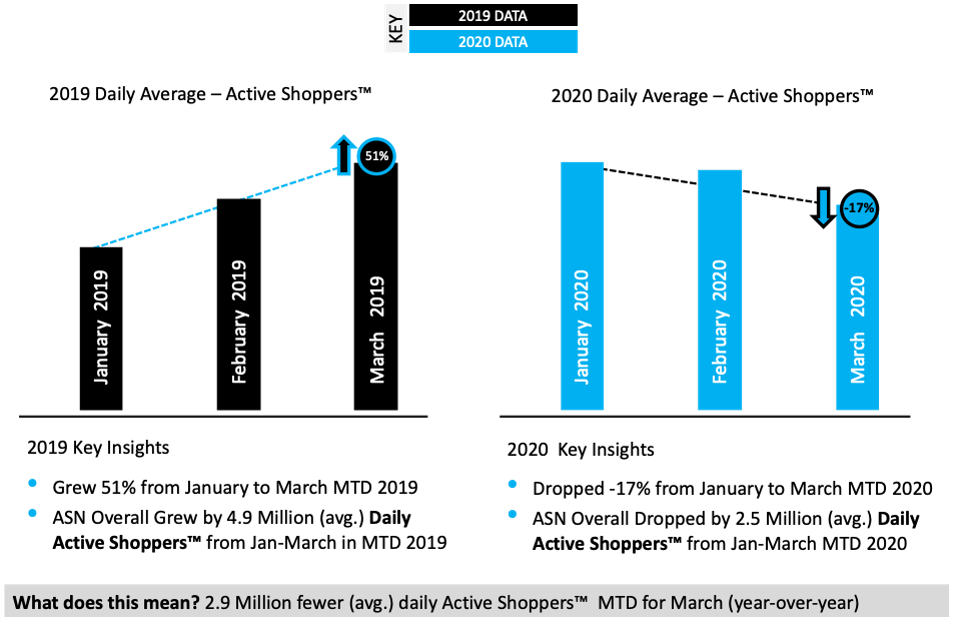 Year-Over-Year – Active Shopper Network® – Daily Shopping Trends (National)
ALL Daily Active Shoppers vs NEW Daily Active Shoppers (started shopping that day)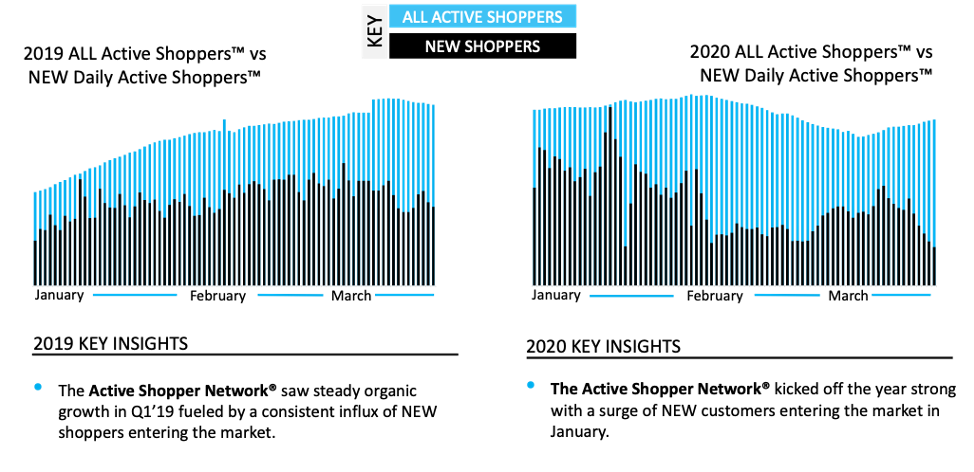 Year-Over-Year – NEW Active Shopper™ Trends (National)
NEW Daily Active Shopper volume is a leading indicator of overall shopper volume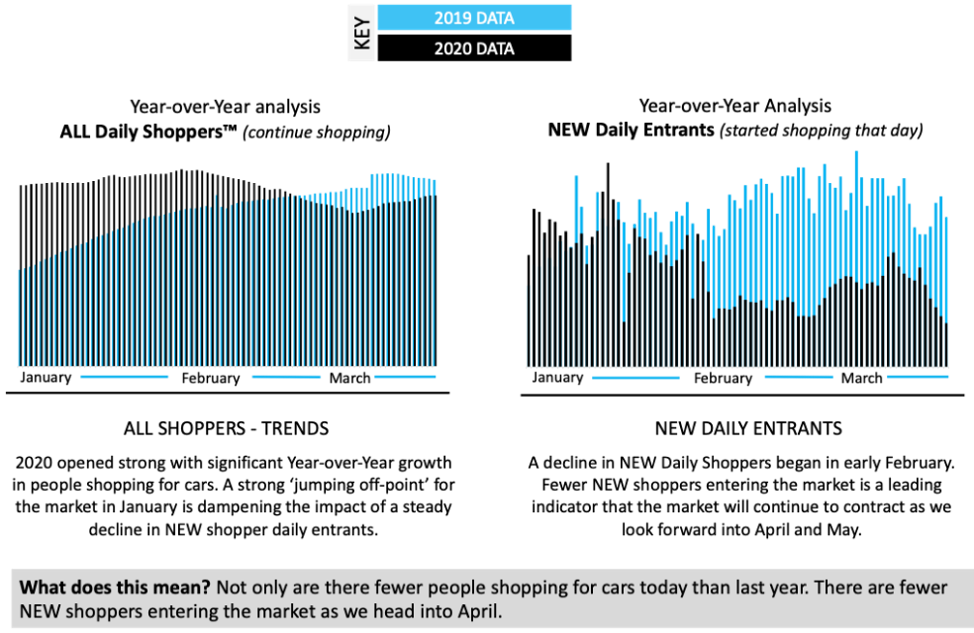 Car Shopping continues as shoppers increase internet usage at home. As COVID-19 forces much of the country to work and study from home, increasing internet traffic has also boosted online car shopping. There are reports of web traffic increasing by 20% for some providers and as much as 40% in the most impacted areas. This has fueled a recent rebound and uptick in online shopping behavior.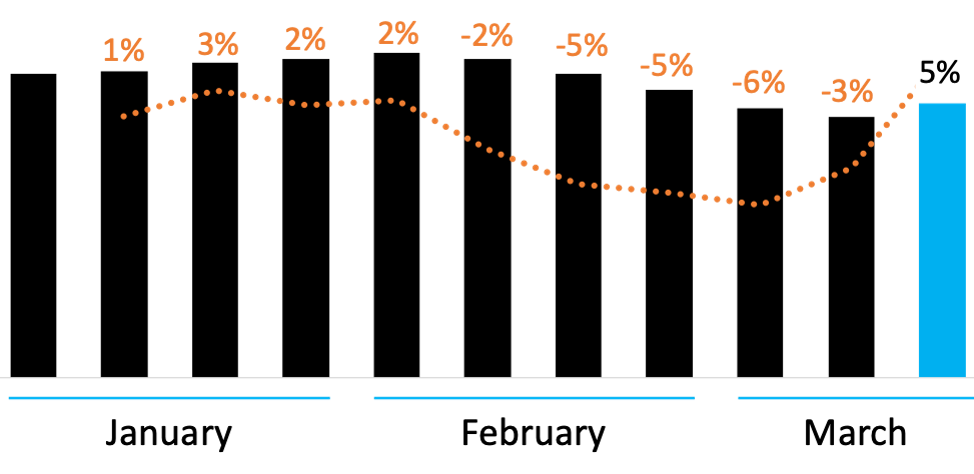 With more states falling under shelter-in-place restrictions, internet usage is expected to climb. As a result, online shopping activity will likely rebound quickly.
Our businesses require the freshest information and market insights available to make decisions for our employees, customers, and the communities we serve. Let's work together as an industry to stay informed on what is happening at a national level and in our local markets.
ARTICLE BY Chris Martin
Chris Martin is SVP of Customer Development for Client Command.