Have you done a Google search lately and felt like something was off?  Unless you fell victim to the latest Google April Fools' Day prank, chances are that what you noticed was a pretty major change to how AdWords fits onto Google's search results pages.  AdWords no longer appears on the right side of the page, and is instead simply in line with the rest of the page, but at the top, meaning that many ads are appearing below the fold since there is no longer a place for them along the right.
What's the change about and why should you care?  It's all about trends.  But not simply aesthetic ones — ones you need to pay attention to because they are likely to change your traffic and require you to make some big decisions.
Google Search Before and After The Latest AdWords Change
Before: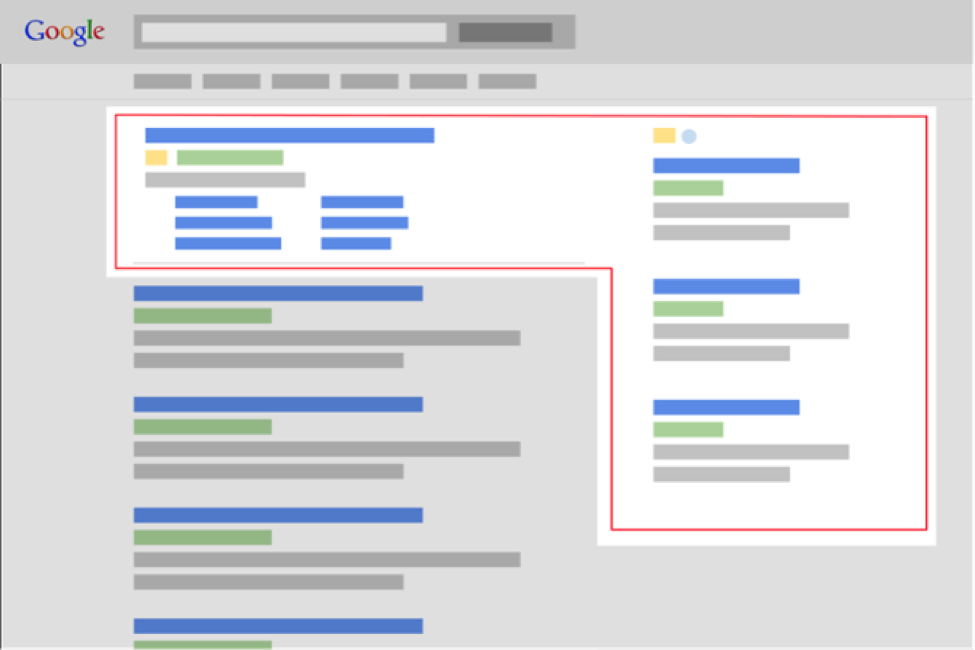 Prior to the AdWords change, paid ads were located above, below and to the right of the organic search results.  This meant there were several ads above the proverbial fold — prime real estate.  Ads of varying cost found themselves in this prime real estate.
After: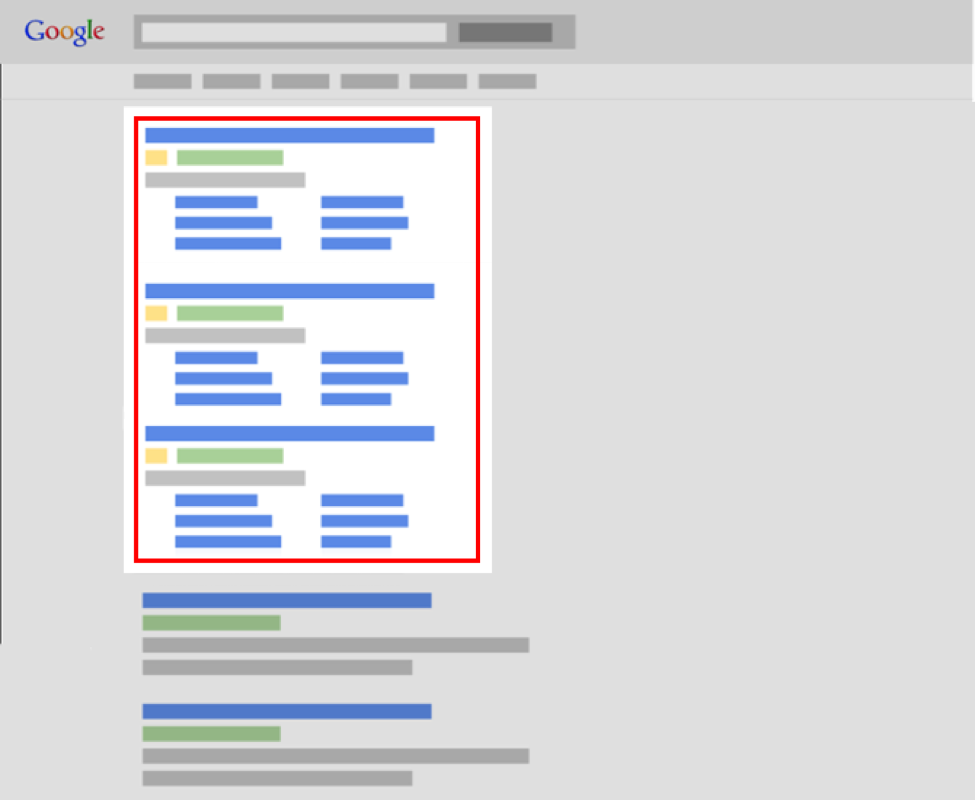 This AdWords change takes the right side ads and places them in a single column with everything else.
Why Did Google Change?
Searches of Google from mobile devices have leapfrogged over those from desktop devices, which is likely driving much of the change.  To keep people coming to Google from their devices it only makes sense to streamline the page to be mobile-friendly — in a single column like we are now seeing.
What's It Mean?
The new version puts three ads under the search, and in the case of "highly commercial queries" it will show four ads, pushing many sites below the fold.  For smaller businesses, this means it's time to up the game to get into those top 3-4 ads.  While being on the right used to be great, those ads are now being moved to the bottom, and most digital consumers do not look below the fold.
Up Your Ad Game To Navigate The AdWords Change
Businesses must understand two things in order to get through the change with as few lost clicks as possible: how ads get placed and the resources available to businesses to get ads ranked higher.
How Does An Ad Get A Penthouse?
Ads, before and after the recent AdWords change, get their place based on several factors:
Quality Score: This score, from one through 10, is based on the quality of the ad. It looks at not simply how many clicks but also how people interact with the site.  Do they get there and back right out?  Do they spend time and read?
Bid: The PPC helps determine whether an ad is placed in a prime spot, but it's not a simple correlation of more expensive ads yielding better spots.
Composite Score: While not a separate factor, the quality score and bid are used in a formula to determine an overall composite score of one through three and this dictates position.
To get the best overall score, ads must balance quality with PPC, allowing them to complement each other to be competitive, engaging, and land a good spot at the top of the page.
The Best Techniques To Land At The Top
Being in the top three or four ads post this AdWords change has never been more important.  Investing more in PPC and professionals who understand online ads are the best ways to help keep you at the top of the page.  Digital marketing firms who stay on top of changes, trends and predictions can provide assessments of ads and provide your business with strategies to stay as close to the top of Google as possible.
Photo Credit: GongTo / Shutterstock.com