It is no longer possible to maintain a profitable dealership just by trying to increase your sales every month. For every dollar you waste, you could offset thousands of dollars in sales. It's time to look at your expenses with a new set of tools and lenses.
In this webinar, you'll learn from experts who have worked with Tesla, Xerox, and other large companies on how to apply their learnings to benchmark your dealership using NADA comps and quickly identify areas where you need to regain control of your expenses. We'll show you ways to stay relevant and profitable in any economic climate.
Primary Learning Objectives:
1. Learn how to use NADA benchmarks to see how your dealership is performing against similar brands across the US.
2. Identify methods that will allow you to quickly discover overages in your expense categories.
3. Implement leading practices and methodologies to isolate and control your expenses.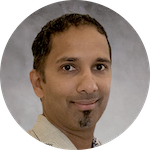 Sanjay Parker
Founder & CEO, Knowtion

Sanjay Parker is the Founder and CEO of Knowtion, an award-winning software development and digital marketing agency based near Cleveland, OH. Sanjay is a proven senior business technology and innovation leader with 20 years of experience working closely with large global companies such as EY, Boeing, Delta, Eli Lilly, Facebook, Microsoft, Google, Caterpillar, and AT&T. Sanjay blends extensive technology experience (IT network infrastructure, system architecture, enterprise deployment management, and software development) with deep business and relationship acumen.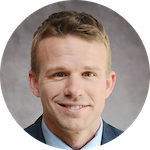 Zack Johnson
Founder & CEO, Khalix

Zack Johnson is the Founder and CEO of Khalix LLC, a consulting company in Northeast Ohio. Zack is an efficiency-focused operations expert with 20 years of experience driving more than 50 million in annual profitability improvements and expense reductions for companies such as Tesla Motors, Cardinal Health, Rockwell Automation & UPS.