Given the current state of the world, it is especially important to keep Customer Experience at the forefront of digital retailing. However, due to recent circumstances, customer expectations, and the way we need to approach them have changed.
The bar of what consumers can accomplish online has been raised, which means you need to amp up your dealership's digital customer service, too. How do you provide a first-class car buying experience to your customers online? How will this shift affect your in-store process?
Join us for this webinar on humanizing your digital retailing strategy and learn how to get the most out of every digital interaction. 
Primary Learning Objectives:
1. Gain insight on current chatbot technology and things to keep in mind if you're considering deploying one on your website.
2. Discover the little-known advantages of employing a trained human team and what to look for when staffing or outsourcing.
3. Learn best practices and actionable ways to get the most out of your digital retailing solution.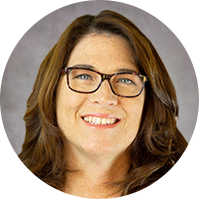 Carol Marshall
VP of Operations, ActivEngage, Inc.

Carol is the Vice President of Operations at ActivEngage, Inc. and has been helping ActivEngage become an industry leader for the past ten years. Carol's messaging and BDS teams achieve outstanding results because of the culture of accountability she's developed, the associate training she's evolved, and the trends she continues to analyze. She has more than 20 years of automotive industry experience. She has held executive in-store positions such as General Sales Manager. More recently, Marshall held positions with national organizations such as Mazda N.A. and AutoNation as Sales Process Manager and National Manager of eCommerce Field Operations, respectively. A cancer survivor and a world-class super mom, Carol's strength and resilience only make her a stronger leader.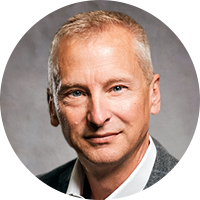 Kevin Frye
Marketing Director, Jeff Wyler Automotive Family

Kevin Frye is the eCommerce Director of the Jeff Wyler Automotive Family, one of the top 50 dealership groups in the United States. Named as one of the top 5 influencers changing the automotive industry today by Automotive News, he has been a leader in the industry with the use of auto subscription, virtual & augmented reality, Google Analytics, data privacy, video SEO, social media, mobile, website design, and managing your online reputation. Before his work with Jeff Wyler, Kevin was an independent business owner who pioneered selling cars online for both dealerships and individual consumers, selling over 500 cars on eBay in one year alone. Kevin was a Naval Aviator for eight years, with extensive flight hours in Desert Shield and Operation Southern Watch, as well as over 200 combat hours in Desert Storm. He has used the leadership skills he learned in the Navy to keep the Jeff Wyler Automotive Family at the front edge of automotive eCommerce.