COVID-19 has profoundly changed auto sales now and for the foreseeable future. If you're waiting for things to go back to "normal" at your dealership, this webinar will help you understand why it's time to embrace the "new normal" to reignite sales, re-commit to customer service and proactively plan for your dealership's future success.
Matt Niess, Director of Business Development at automotiveMastermind, will discuss the importance of successfully employing a virtual dealership model, how to utilize modern digital tools and predictive marketing technology to determine lead quality and how to turn leads into long-term loyalty customers by creating an exceptional customer experience.
Primary Learning Objectives
1. Understand how COVID-19 has forever changed auto sales and why the expedited shift to virtual retailing creates a ripe opportunity for dealerships.
2. Discover how to identify and nurture sales and service opportunities through comprehensive data mining.
3. Learn how to turn leads into long-term loyal customers and future success.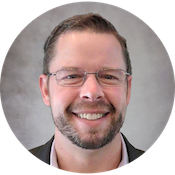 Matt Niess
Director, Business Development, automotiveMastermind
Matt Niess has over 20 years of experience in the automotive industry. In his current role at Mastermind, he is responsible for the team that generates new dealer partnerships. Prior to joining Mastermind, Matt held almost every role on the retail side of a dealership, ranging from sales and BDC to finance and sales director. When he's not out in the field meeting with dealerships, Matt lives in Charlotte, NC with his wife and two children.