The basic tenets of your digital marketing approach, valid for years, were invalidated overnight by COVID-19. The new world of Digital Retailing means significant changes are required – immediately – to your digital marketing strategies. To succeed, you need to shift NOW in order to increase sales, increase market share, and lower the cost-per-acquired customer. It took a global pandemic to break a 100-year old, face-to-face sales model, and it happened in only a matter of weeks! How you respond this summer will determine if you will win in the new world.
Paraphrasing Bruce Springsteen, "These showroom customers are going folks, and they ain't coming back." Tune in to this Digital Dealer Webinar to hear C-4 Analytic's perspective on the rapidly evolving digital retailing landscape and what you can do to lead your market.
Primary Learning Objectives
1. Learn the questions to ask to determine if your current vendor lineup can help you make this transition.
2. Discover which strategy you can adjust to fit your own needs.
3. Learn why you must act now, and why sitting back and waiting is not a valid strategy.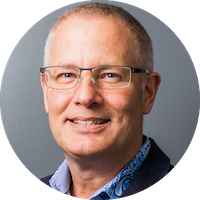 Rob Stoesser
Vice President, C-4 Analytics

Rob Stoesser brings a comprehensive knowledge of and sincere passion for the automotive industry to C-4 Analytics, where he serves as Vice President. Rob has explored and excelled in many facets of the automotive world for the better part of three decades, working directly with and for dealerships, vendors and manufacturers from around the world.