COVID-19 is arguably the biggest disruptor the automotive industry has ever seen, so to avoid making decisions from a position of fear, we've taken a step back to focus on facts. Looking at historical models of past economic downturns, developed by McKinsey and Harvard Business Review, we'll identify the key aspects you need to be focused on now, and moving forward.
In this webinar, we will look at all areas from cashflow, customer experience (CX), content strategy, which cost cutting and investment strategies work the best, and which marketing trend you need to adopt immediately.
PLUS, three webinar attendees will be chosen to receive a free one-on-one strategy consultation and coaching session with Michael Hurd, VP of Fixed Ops Digital!
Primary Learning Objectives
1. Learn the single most important marketing trend moving forward.
2. Discover how creating the right content can drive more service/parts business to your site.
3. Learn which cost cutting aspects and investment strategies work best.
4. See the real impact that a best-in-class CX has during economic downturns.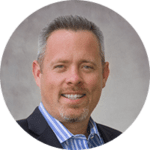 Joshua Carlsen
VP of Client Services, Propelo Media
Joshua Carlsen is a seasoned sales and marketing professional and is currently the Co-founder and VP of Client Services at Propelo Media. He started his career with a direct marketing start-up where he helped develop marketing strategies, platforms and campaigns for companies like Toyota, Mercedes, Amazon, RE/MAX and Infogroup.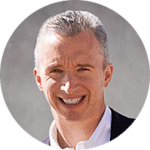 Michael Hurd
VP, Fixed Ops Digital
As an entrepreneur, business coach, and sales expert, Michael Hurd has supported hundreds of people by sharing his decades of leadership, business process improvement, and coaching experience. He is committed to helping business owners and organizational leaders create personal transformation through powerful, one-on-one and group coaching. In addition to his coaching business, Michael is VP of Fixed Ops Digital; the Premier Service Marketing Agency serving franchised auto dealers in North America. Michael has over 25 years experience in the automotive industry, having served as a General Manager for over a decade and 15 years on the solutions side of the industry. Prior to starting his own coaching business, Michael worked as a 20 Group Moderator / Management Consultant and traveled across North America coaching owners of automotive dealerships on how to optimize their business performance.