As we all work tirelessly to keep our families, colleagues and customers safe from the growing COVID-19 pandemic, the entire auto industry is faced with a new reality. While many dealers are seeing significant declines in foot traffic, others have been forced to close their showrooms entirely. But that doesn't mean that business has to stop altogether.
With dealers being forced to cut advertising expenditures, now, more than ever, they need to focus on meeting the needs of every shopper that visits their website. The car buying process has moved online and dealer websites have become the single most important salesperson for every auto retailer.
In this webinar we'll show you how to quickly ramp up your digital showroom by taking advantage of available digital merchandising tools and best practices.
Primary Learning Objectives:

1. Identify the key shopper friction points created by traditional dealer websites.
2. Understand the digital merchandising tools and best practices that can be used to reduce consumer friction.
3. See examples of how digital merchandising is enhancing every aspect of the dealership, from the BDC to the F&I office.
4. Hear firsthand the lessons learned by one dealership in their journey to modernize the digital experience.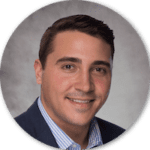 Devin Daly
CEO & Co-founder, SpinCar
Devin Daly is an accomplished technology executive and keynote speaker. He is the CEO and Co-Founder of SpinCar, the global leader in digital automotive merchandising solutions. Before founding SpinCar, Devin was focused on helping large fashion and eCommerce brands like Louis Vuitton and Converse leverage interactive merchandising capabilities to optimize their business performance. Devin's experience in working with thousands of auto dealerships and OEMs across 20 countries has provided him with unique insight into the challenges facing today's dealerships and the capabilities they are employing to overcome them.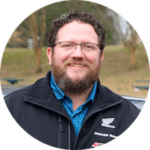 Casey Tuggle
Chief Marketing Officer, Kelly Auto Group
Casey Tuggle is a seasoned marketer and operator whose experience includes 13 years in marketing with 10 years of concentrated automotive digital marketing. He has held previous positions with two Fortune 500 companies and transitioned in 2010 to executive leadership in wholesale and retail automotive companies.