This webinar will help dealers gain additional perspective on how to allocate their investment in digital marketing, as well as understand the strategies and expectations that come with it. We'll lay out a specific methodology for how to optimize your dealership's digital presence by leveraging SEO, PPC, and social media.
Primary Learning Objectives:
1. Gain perspective on shopping and search trends during a time of crisis.
2. Learn how to break down a budget across digital channels, including website, SEO, PPC, and social media.
3. Learn applicable strategies for SEO, PPC, and social media that are effective and cost-efficient.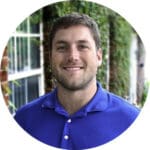 Dane Saville
Co-Founder, Reunion Marketing
Dane Saville began his career as a Communications Specialist for a Department of Defense contractor. From there, he moved into the role of Senior Editor for a 33-store automotive group's marketing department, where he worked among a variety of brands both in and outside of the dealerships' retail locations. He later acquired a position at a national advertising agency and honed his copywriting and creative direction chops before co-founding Reunion Marketing.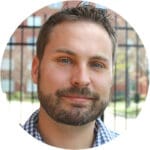 Dave Spannhake
Founder and CEO, Reunion Marketing
Dave Spannhake is the Founder and CEO of Reunion Marketing. His love for learning and constant pursuit to improve has been an important catalyst in the rapid growth of Reunion since its 2015 incorporation. He leads a team of over 50 marketing rockstars that continue to elevate the digital presence of more than 200 dealer partners across the nation. This Ohio University Bobcat alum has been shaking up the automotive marketing landscape since 2005 when he was the Marketing Director of a 33-store group, and he continually challenges the status quo with new strategies that leverage data science and consumer psychology to position Reunion Marketing at the forefront of marketing companies in the industry. Outside of marketing, his passions involve spending time with his three beautiful children and incredibly patient wife, celebrating life with friends, cheering for his Buckeyes and Rangers, and finding a wide variety of games to feed his competitive nature. His marketing mantra and Reunion Marketing's primary tagline: Data Beats Intuition.