How do you prove that your marketing spend is actually working? Brian Kroll, VP of Sales & Strategic Accounts at Adtaxi will lead a crash-course in attribution and measurement for dealers with a focus on setting the right foundation for tracking the customer journey, choosing the attribution model that fits your dealership, and proving the value of your digital marketing campaigns. You'll leave this session with the tools necessary to optimize your marketing spend and justify your budget for the coming year.
Primary Learning Objectives:

1. Understand the free attribution tools readily available to all dealerships and learn how to use the data they provide.
2. Ensure that your website and campaigns are set up for the attribution model that best fits your dealership and your buyers.
3. Learn how to measure the value of branding and top-funnel campaigns.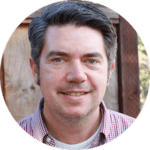 Brian Kroll
VP, Sales & Strategic Accounts, Adtaxi
Brian Kroll is Regional VP of Sales & Strategic Accounts for Adtaxi. An active member of many of the IAB's current Digital Marketing Councils, Brian developed Adtaxi's original Quantum "Performance Based RTB" campaign optimization algorithm and is passionate about digital marketing. Brian graduated from the University of Colorado at Boulder and lives with his wife and son in the San Francisco Bay Area.