In this webinar, Mike "theCarGuy" Correra and Keith Baker will discuss why, pre-COVID-19, the fixed ops department was already rising to the forefront of dealership revenue opportunities and how the pandemic will impact this trend.
Learn how leading dealerships are refining the customer experience in the fixed ops department as this has become critical to retaining customers and earning new business, even more so during times of uncertainty.
In addition, they will discuss the latest trends and opinions regarding how consumer behavior may permanently change as a result of COVID-19 and how dealerships' fixed ops departments are adapting their technology strategy to meet the demands of modern tech-enabled customers.
Primary Learning Objectives:

1. Learn how to maintain customer relationships during uncertain times.
2. Discover ways to capitalize on each customer service drive visit.
3. Learn how to minimize physical touch points for the customer.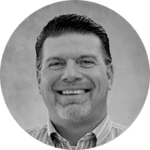 Mike "theCarGuy" Correra
Client Experience Specialist, DealerBuilt
As Client Experience Specialist at DealerBuilt and automotive industry veteran, Mike "theCarGuy" Correra provides highly-personalized support for automotive dealerships to optimize and maximize their software solutions. With more than 30 years in the retail automotive industry, Correra has a real-world understanding of the needs of his dealers and acts as an extension of each dealer client's team. Mike has built and managed the marketing programs for multiple dealerships throughout southern California and has a passion for helping dealerships connect with customers through social media and other relevant digital marketing channels. Prior to joining DealerBuilt, Mike was the Sales Director at Raceway Ford in Riverside, California, where he was an integral part of the dealership operation as it doubled annual new vehicle sales volume over a three-year period, while significantly increasing profitability and local market share.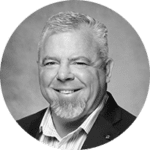 Keith Baker
Chief Revenue Officer, DealerBuilt
As Chief Revenue Officer at DealerBuilt, Keith Baker is responsible for creating integration and alignment between all revenue-related functions. Baker is an automotive industry ambassador, an award-winning speaker, and a peak business performance coach, with 20+ years of success building and developing world class sales teams.