In this webinar, we'll take a look into data behind the scenes of digital retailing and how to properly implement any DR solution on your website. We will take a look at levels of digital retailing at your disposal. We'll explore your options for the near and long term, what bare minimums are needed to survive in this new era, and how to set up your in-store process and gear your team for DR success.
Primary Learning Objectives:
1. Learn what are customers reacting to in today's digital retailing space.
2. Discover what percentage of customers actually finish the entire online process.
3. Learn how to customize your messaging and set yourself apart from the competition.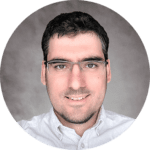 Dario Dulic
CEO/Founder, YogaCars
Dario spent 7 years on the Digital front line in Toyota dealership, seeing how fragmented and rigid software solutions are, he set out to create YogaCars, customizable digital tools for modern dealership.