So much has changed in the world over the past several weeks. Many dealerships have had to decide whether they should temporarily close their doors or remain open for business. There's an increased urgency now to take every opportunity to increase online leads and interact with customers digitally to keep sales from plummeting. This is requiring an unprecedented strategy and creativity.
During this webinar, Steven Pelham, Product Marketing Manager of Podium, will help you to learn how you can manage your customer's journey — from initial search to final sale — digitally.
Primary Learning Objectives:
1. Learn optimization methods to increase online lead flow.
2. Learn best practices for communicating with customers on their preferred channels.
3. Learn how to nurture leads through messaging.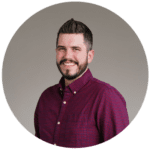 Steven Pelham
Product Marketing Manager, Podium
As a Product Marketing Manager at Podium, Steven Pelham leverages data to tell stories and drive product strategies for Podium's Interaction Management Platform. Throughout his career, he has researched and consulted on how to go-to-market with digital products in a way that creates a memorable experience for consumers. Steven is an avid cyclist, skier, and triathlete and enjoys hiking with his two daughters.