Explore Video Best Practices and the No-Cost Techniques to Communicate with Customers and Prospects During COVID-19.
In this webinar, Steve Pearson, CEO of Friendemic, will share best practices on sending prospects a video walk-around, rather than having consumers visit the dealership. Customers with vehicle needs now will increasingly turn to dealerships that have virtual shopping capabilities. The same goes for service customers, where you can share a video on needed repairs vs. showing them face-to-face. With foot-traffic down, creating general videos about the dealership or specific models to use later is also a great way to keep your staff involved and productive. You can leverage these techniques while using Video Ignition, but if you choose to use other video software or your smartphone, many of the techniques also work natively.
The Coronavirus situation is undoubtedly a challenge for businesses right now. To limit the spread of the virus and to help dealers manage costs, Friendemic is providing its Video Ignition solution to dealerships so they can communicate with customers and prospects safely via video. Friendemic will provide its Video Ignition solution – at no cost – for at least two months, to all dealerships who sign up before April 30.
Primary Learning Objectives:
1) Explore time limitations on videos and learn what the optimal amount of time is for a walk-around.
2) Learn what stats to track to better understand who is watching your videos.
3) Explore possible ways to expand your reach, such as sharing videos between users.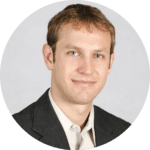 Steve Pearson
CEO, Friendemic
Steve Pearson is the CEO of Friendemic, and he loves helping automotive dealerships connect with past and future customers through the power of social media. Prior to joining the Friendemic team, he spent several years working in the digital space. At McKinsey & Company in Silicon Valley, he consulted with some of the largest players in the industry, focusing on process changes to improve customer experience.
Steve also spent time at Vector Capital in San Francisco, investing in and working closely with several software companies. He was also part of the Channel Sales group at Google, helping small and medium businesses access and profit from digital marketing. His professional passion is using technology to improve customer experience. His other passion is climbing; ask him about his summit of Mt. Everest in May 2013. Steve holds an M.B.A. from Harvard Business School.