Many dealerships aren't fulfilling the potential of their Facebook ad campaigns. The standard campaign consists of one or two audiences and up to only six ads, creating a generalized approach that fails to engage local car shoppers. This ultimately yields higher costs and less qualified website traffic.
In this webinar, Reunion Marketing will demonstrate how dealerships can model their paid social media ads after multinational corporations like Macy's, New York & Co., and The Home Depot.
In addition to the setup and execution for this approach to Facebook ads, dealers will also get a first-hand look at actual dealership results with a more robust effort. This is a billion-dollar strategy on a dealership budget.
Primary Learning Objectives:
1. Discover how companies such as Macy's, New York & Co., and The Home Depot approach paid social media, and how they relate to automotive retail.
2. Learn the balance of building audiences for a channel like Facebook, which is built to stimulate interest in your dealership.
3. Learn how to set up a Facebook campaign that includes the three primary ad sets and types of ads that fall within each set.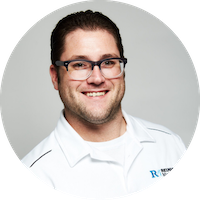 Dane Saville
Co-Founder, Reunion Marketing
Dane Saville began his career as a Communications Specialist for a Department of Defense contractor. From there, he moved into the role of Senior Editor for a 33-store automotive group's marketing department, where he worked among a variety of brands both in and outside of the dealerships' retail locations. He later acquired a position at a national advertising agency and honed his copywriting and creative direction chops before co-founding Reunion Marketing.