C-4 Analytics will address how leading dealers (and dealer groups) plan to measure digital success in 2020. It is predicted that vehicle sales are going to tighten/flatten this year and beyond. This means sophisticated dealers need new performance measurement criteria.
Here's a leading example: If website traffic decreases, time on site decreases, and pages viewed decreases – but sales increase – this would wreak havoc with traditional measurement systems while making for a very profitable year.
Primary Learning Objectives:
1. Uncover how sophisticated groups measure digital success – and ask yourself if you are measuring the "right" things?
2. Learn what questions to ask your current agency – are they capable of supporting you with key metrics needed to succeed in 2020?
3. Discover how to align digital metrics with what really matters to the dealership: sales, share, and profit margin.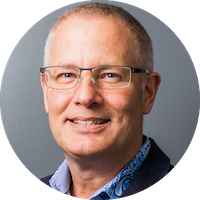 Rob Stoesser
Vice President, C-4 Analytics
Rob Stoesser brings a comprehensive knowledge of and sincere passion for the automotive industry to C-4 Analytics, where he serves as Vice President, Sales. Rob has explored and excelled in many facets of the automotive world for the better part of three decades, working directly with and for dealerships, vendors and manufacturers from around the world.