While there are several marketing advantages, which accrue only to dealer groups, we consistently see both large and small groups leaving deals on the table by failing to unlock one key advantage. During this webinar, C-4 Analytics will cover the top digital marketing advantages that all groups should be leveraging – including the secret to keeping sales that would otherwise be lost to your competitors.
Primary Learning Objectives:
1. Uncover how your group is losing sales and how it can be reversed.
2. Learn how groups with 3, 4 or even 5 rooftops can benefit from these techniques.
3. Discover a framework on leveraging group data to increase sales.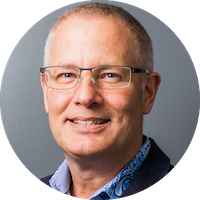 Rob Stoesser
Vice President, C-4 Analytics
Rob Stoesser brings a comprehensive knowledge of and sincere passion for the automotive industry to C-4 Analytics, where he serves as Vice President, Sales. Rob has explored and excelled in many facets of the automotive world for the better part of three decades, working directly with and for dealerships, vendors and manufacturers from around the world.