Like competitive bobsled racing- digital strategy, marketing, and website experiences are challenging. Developing a successful digital roadmap is a daunting process down an icy track filled with unexpected twists and turns.
If you've been down this track, then you know the drill – you need to be strategic and tactical. And in the context of automotive dealerships, it's a series of monthly sprints in the context of a marathon. Many dealerships get snarled in ineffective and inefficient approaches when addressing their overall digital strategy and marketing challenges. This has created many ineffective and "me-too" programs that lack traceability to meaningful business outcomes.
Managing this effectively takes strong digital strategy leadership. During this webinar, Jeff Johnson will join webinar host Rob Stoesser to share parallel themes from his time as a competitive World Cup skeleton-bobsled athlete that he's leveraged in his work as an award-winning digital strategist.
Primary Learning Objectives:

1. Explore difference in value between activity-based and performance-based measures.
2. Understand how all steps in the marketing funnel matter.
3. Learn how data is meaningless without actionable insights.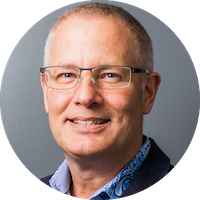 Rob Stoesser
Vice President, C-4 Analytics
Rob Stoesser brings a comprehensive knowledge of and sincere passion for the automotive industry to C-4 Analytics, where he serves as Vice President, Sales. Rob has explored and excelled in many facets of the automotive world for the better part of three decades, working directly with and for dealerships, vendors and manufacturers from around the world.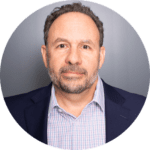 Jeff Johnson
Chief Operating Officer, C-4 Analytics
Jeff Johnson is the COO at C-4 Analytics, an award-winning automotive digital marketing company. Johnson has worked on marketing and technology initiatives for over 20 years. He has led digital strategy engagements with dozens of companies and institutions across the country to achieve meaningful results with their business and brand reputation outcomes. Johnson is a thought leader in the marketing and digital arena, having spoken at notable national conferences. He attended Massachusetts College of Art and Design where he majored in film and graphic design and now serves on their corporate advisory council. He went on from college to become a 4-time member of the United States Skeleton-Bobsled World Cup and National teams.