In recent years, businesses have spent endless time and money investing in ways to become more "customer-centric" — investing in mobile, data analytics, and other technology designed to help us create a better customer experience. The problem is that, while technology may have bridged one gap, it has simultaneously created another. 59% of all consumers feel companies have lost touch with the human element of customer experience. (Source: Pricewaterhousecoopers)
2020 is prime time for a reality check. Your dealership customers don't wake up as customers; they wake up as… well, humans. And the human condition is unchanging: We want to be seen, heard, and understood. That's why the right approach to customer experience in 2020 isn't digitization; it's humanization.
You'll leave this webinar with the key steps in becoming a customer-centric organization and a better understanding of consumer behavior in today's landscape. PLUS, as an attendee, you'll have a chance to win a FREE customer communications assessment at your dealership!
Primary Learning Objectives:

1. Develop a deeper understanding of consumer behavior in today's landscape.
2. Learn the key steps to become customer-centric from within the organization.
3. Discover actionable ways to humanize the online car buying process.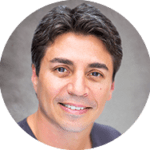 Ted Rubin
President & Founder, ActivEngage Inc
Ted is President and Founder of ActivEngage. He has over 20 years in automotive and is a leading expert in Operations Management and Technology Development. A sought-after thought leader, he has consulted for recognized automotive manufacturers and vendors to develop go-to-market plans using proven digital strategies. A passionate philanthropist, Ted is devoted to helping organizations that can help end hunger and protect animals worldwide.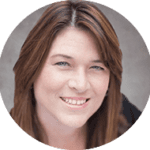 Carol Marshall
VP of Operations, ActivEngage, Inc.
Carol is VP of Operations at ActivEngage, Inc. and has been helping ActivEngage become an industry leader for the past ten years. She has over 20 years of automotive experience, and has held positions with national organizations such as Mazda N.A. and AutoNation, respectively. A cancer survivor and a world-class super mom, Carol's strength and resilience only make her a stronger leader.