In our March Webinar, "Stop Everything, My Dealer Says Cut it All!", we discussed digital strategies for adapting to, and selling during, COVID-19. Our April webinar, "Billy Should Have Stayed Mid-Funnel. Don't Be Like Billy", reviewed the early data and the impacts of differing dealer digital advertising strategies during the brunt of COVID. (Staying firmly mid-funnel was the winning choice.)
In this latest installment of our Digital Dealer Webinar series, we will summarize our COVID-19 learnings and present strategies to best manage "The Restart." We'll cover a litany of points, including: What did the COVID data tell us? In which sequence should you bring your campaigns back online? Which campaigns are needed most? When should you re-engage the Third Parties? And lastly, how to maximize sales in the upcoming months.
Primary Learning Objectives:

1. Evaluate which campaigns matter most based on your particular restart.
2. Learn how to sequence the relaunch of your campaigns – and decide when (or if…) the third parties should be brought back.
3. Build an action plan in case COVID-19 rears its ugly head again.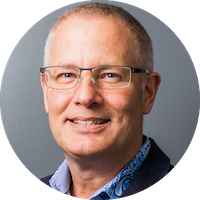 Rob Stoesser
Vice President, C-4 Analytics
Rob Stoesser brings a comprehensive knowledge of and sincere passion for the automotive industry to C-4 Analytics, where he serves as Vice President. Rob has explored and excelled in many facets of the automotive world for the better part of three decades, working directly with and for dealerships, vendors and manufacturers from around the world.