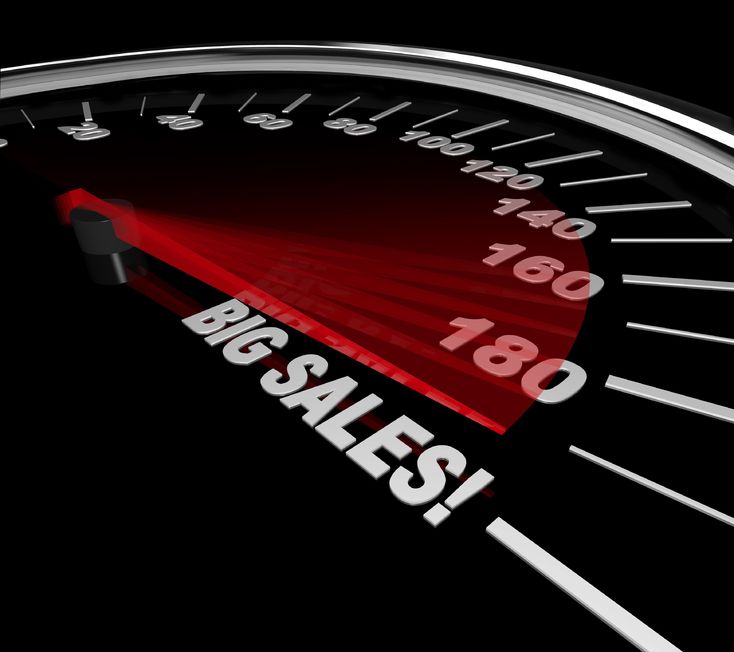 Edmunds.com, the premier resource for automotive information, forecasts that 1,361,899 new cars and trucks will be sold in the U.S. in December for an estimated Seasonally Adjusted Annual Rate (SAAR) this month of 15.4 million light vehicles. This would bring total 2012 sales to 14.5 million light vehicles, which would be a 13.5 percent increase over 2012, and the highest annual total since 2007.
ON LUXURY SALES
"Its competition might be touting a 'December to Remember' but BMW truly had an unforgettable month to end 2012 by crushing its previous December high by 20 percent. BMW closed out 2012 by throwing haymakers and it connected on enough of them to hold on to its luxury sales crown," said Edmunds.com Sr. Analyst Jessica Caldwell
ON CHRYSLER
"Chrysler's momentum in 2012 was one of the industry's top stories. It was the only major American automaker to grow market share last year and its new Ram trucks are proving to be a hit with both critics and shoppers. Even its underperforming Dodge Dart finally gained a little traction by the end of the year. But now that Chrysler has set a higher bar, it will be much more difficult to repeat its performance in 2013. Don't expect too many more headlines of double-digit growth for Chrysler in the coming months," said Edmunds.com Sr. Analyst Michelle Krebs. 
ON FORD
"Ford can once again hold up the F-Series as the best-selling truck in 2012, but its dominance slowed noticeably by the end of the year. F-Series sales were virtually flat in December, and Ford's truck sales overall were down more than seven percent. Stronger competition from Chevy and Ram is making Ford look a little less invincible these days," said Edmunds.com Sr. Analyst Michelle Krebs. 
ON GENERAL MOTORS
"In a strong year for the auto industry overall, GM struggled to hold up its end in 2012. Its year-over-year growth is well under the industry average, and the company couldn't hold on to market share gains it enjoyed in 2011. The biggest disappointment is Cadillac, which was GM's only brand to report fewer year-over-year sales. But GM's weakness in 2012 may well prove to be its strength in 2013; Cadillac should have a stronger year this year with the help of its newest products. The new XTS and ATS already made up nearly one third of Cadillac sales in December," said Edmunds.com Sr. Analyst Jessica Caldwell. 
ON HONDA
"When you consider just how far Honda fell in 2011 following the Japanese earthquake and tsunamis, 2012 has to be considered a success. The company's resilience is a testament to its customer loyalty: almost two-thirds of every person trading in a Honda in 2012 bought another one. The Civic, Accord and CR-V show no signs of slowing down and Honda will continue to rely on this holy triumvirate as it works to move closer to its peak market share levels from just a few years ago," said Edmunds.com Sr. Analyst Michelle Krebs
ON NISSAN
"Nissan crossed the one million vehicle threshold in the U.S. for the first time ever in 2012, and that's certainly a big deal. But it would be dangerous for Nissan to overlook that it still lost market share, even though it was the only Big Six automaker to boost incentives in 2012. Nissan has a hit with the new Altima, and the Versa and Rogue are emerging as real players in their segments, and those are all important vehicles to buttress the company's market share in 2013," said Edmunds.com Sr. Analyst Jessica Caldwell

ON TOYOTA
"Toyota had the biggest year-over-year gains of any Big Six manufacturer, which just adds more evidence that its unintended acceleration issues are officially in the rear view mirror. Fresh products like the all-new RAV4 due out later this month should help to keep the momentum going. And Toyota's line of Priuses should only get more popular as the hybrid and electric market steadily gains more steam," said Edmunds.com Sr. Analyst Jessica Caldwell.
Below please click on the Automaker to find out more about their December 2012 sales numbers:
Chrysler Group LLC: Chrysler Group LLC Reports December 2012 U.S. Sales Increased 10% – Strongest December Sales in 5 Years
Ford Motor Company: Ford Cars, Utilities and Trucks All Post U.S. Sales Gains in 2012; Company Posts Best December Sales Since 2006
General Motors: GM's U.S. Sales up 5% in December
Toyota Motor Sales U.S.A., Inc.: Toyota Motor Sales Reports December Sales Increase
Nissan North America:  Nissan North America Sales Increase 9.5% in 2012
Infiniti U.S.: Infiniti U.S. Sales Increase 22% in 2012
Volkswagen of America, Inc.: Volkswagen Reports 35.1% Increase in 2012 U.S. Sales
Hyundai Motor America:  Hyundai Motor America Posts All-Time Full Year Sales Record
Kia Motors America: Kia Motors America Announces All-Time Best Full-Year Sales and U.S. Market Share for 2012
Porsche Cars North America, Inc.: Porsche Reports Best-Ever Sales in 2012; 21% Increase over 2011
American Honda: American Honda Posts Best Annual Sales Result Since 2008
Audi of America, Inc.: Audi sets new U.S. sales record of 139,310 vehicles in 2012; December ranks as best month ever
Subaru of America, Inc.: Subaru of America, Inc. Reports Record Month and Sets Fourth Consecutive Yearly Sales Record
Mazda North American Operations:   Mazda Achieves Best Year of Sales Since 2007, Best December Since 1994
Mercedes-Benz USA:  Mercedes-Benz USA Hits Its Highest-Ever U.S. Volume With Sales Of 305,072
BMW Group U.S.: BMW Group Achieves Best Sales Year Ever in the U.S.
Mitsubishi Motors: Mitsubishi Motors Reports Outlander Sport Sales Rise 15.4% In December
American Suzuki Motor Corporation: American Suzuki Motor Corporation Announces December 2012 Automobile Sales of 1,946 Units