New data from Car Keys sheds light on what influences people to buy new cars, how they decide on a model and what dealers can do to better encourage a sale.
What makes people buy things? Despite the best efforts of millennia's worth of marketing and advertising people, there remains no single, simple answer.
In today's economy, consumers can choose between a variety of different products and brands for pretty much everything from coconut water to airlines, and particularly cars.
Behind a house, a new car is generally the second biggest purchase a person will ever make, and buyers spend a lot of time researching their new cars, as well as a lot of money – an estimated $1,653 billion a year, in fact.
Car Keys undertook a survey of 1,015 people to find out what they look for when making their next car purchase. Of those respondents, 53.3 per cent said that they were looking specifically to buy a brand new car in the next 12 months, while the remaining had bought a car within the past year.
That itself is a fairly significant finding. Here in the UK, the car industry has experienced a record growth in the past few years, with a total of 2,633,503 new cars registered in Britain last year, an all-time record.
So what tempts buyers towards new cars specifically? This survey exposes the things that buyers consider to be the most important when they look to buy a new car, and it will also explore some of the factors that affect which car they buy and when they buy it.
What matters most to people when they buy a new car?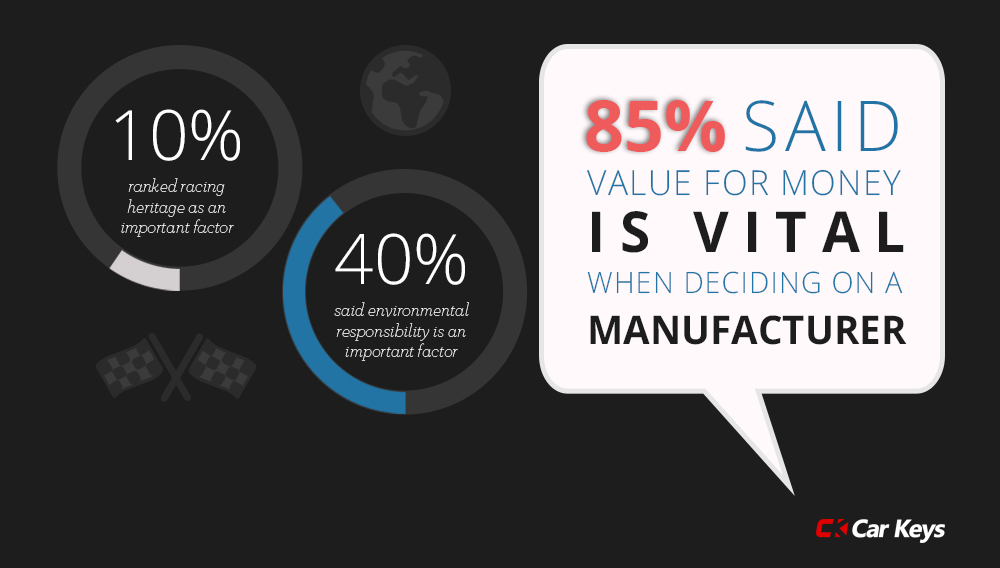 From the statistics, the single most important thing to new car buyers is value for money, with around 85 per cent of the respondents listing value as the top thing they consider when buying a car.
Click below to read the full article:
Car Keys