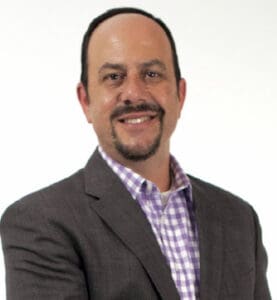 Burlington, KY,   September 7, 2016 – Horsepower 360 Marketing is pleased to announce the appointment of Larry Barditch to the position of Area Vice President of Sales. He will add over 25 years of success as an entrepreneur and automotive digital marketing expert to the team. Leveraging his strong sense of marketing, promotions, technology, and general retail strategy, Larry quickly made a strong impact on the automotive industry.  Larry brings a unique skill set to the HP360 team.  His dealership experience consists of eCommerce Director at two prominent dealer groups in South Florida.  The Director of Business Development at Purecars, a respected Automotive Technology partner, and most recently as VP of Digital Strategy within an automotive advertising agency. Larry has been featured on the cover of Digital Dealer Magazine, is a contributing writer to several industry publications and is a frequent presenter at industry trade shows & events.  Larry has provided consultation and training to the retail network, including OEM's and industry vendors, on eCommerce best practices. He currently resides in Miami, Florida with his family.
Horsepower 360 President Rusty Donohoo states "While recognizing the impact that the internet and digital initiatives play in today's automotive marketing, it was time to identify a resource that can help take our company's vision to the next level. As a result, we were able to identify Larry as that key person that can help be the catalyst of this vision. Larry understands scale, operational excellence, and innovation.  He's up for the challenge and testing his limits."
Horsepower 360 Marketing is a full-service direct marketing company that is truly focused on the Automotive Industry. We started as a premier provider of innovative low-cost direct mail campaigns that delivered results. We still do that today, but in addition to providing effective and affordable direct mail, we've also transitioned into a global company that employs some of the best minds in the world for developing unique marketing software that can integrate into your entire advertising plan for a full 360º Marketing approach!