How to Overcome Inventory Scarcity & Win This Tax Season
Dealers are paying 30% more for vehicles than they were a year ago. Buyers are more educated than ever but still expect a great deal on a vehicle. So how can dealerships today thrive during tax season in this environment? With tax season approaching faster than inflation is rising, dealerships must have a dedicated strategy to weather the current climate of the automotive industry.
Join Alexander Hoff from OfferUp, Thursday, Feb. 10, to gain insights on how you can use the current market conditions and informed buyer persona to put your dealership ahead. You will learn three things that you can do today to win prospective buyers in a crowded market. During this webinar, you'll also review new tech that you can easily implement at your dealership to delight buyers and also gain an opportunity to get more inventory.
Primary Learning Objectives:
• Explore the persona of the modern car buyer
• Learn new ways to use technology to connect with buyers and simplify your sales process
• Understand why customer experience is now king in the car buying journey and why inventory scarcity is the new opportunity this tax season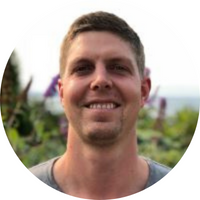 Alexander Hoff
Sr. Manager, OfferUp Motors

 @

OfferUp
Alexander Hoff is an experienced leader and problem solver who possesses extensive experience working with professionals in the automotive industry and is responsible for managing OfferUp's strategic partnerships, as well as working with dealers nationwide to build and deliver meaningful car shopping experiences.