How to Maximize the Potency of Your Facebook Ads
It's vital that your digital marketing strategies align with the evolving landscape that continues to navigate privacy changes and new consumer behaviors. One of the most significant channels that your dealership can leverage — because of both its reach and cost efficiencies — is Facebook. Without proper strategies, tactics, and tools, your ads are not reaching their true potential.
This webinar will provide insights into the three keystones that are necessary in today's social media ecosystem: building a native full-funnel; diversifying and tailoring your approach to reach your local market; tying media metrics to actual business results. It is within these keystones that you'll learn proven, actionable solutions to help ensure your campaign's success.
Learning Objectives:
– Discover what a full-funnel strategy looks like on Facebook from brand awareness to lead generation retargeting that's achieving impressive costs-per-lead and other metrics.
– Learn more about the different targeting options available to your dealership in the face of data deprecation with privacy updates, like the iOS 14.5.
– Understand the evolution of metrics for Facebook ads with a focus on two primary solutions that will give you a more accurate view of their impact for your dealership.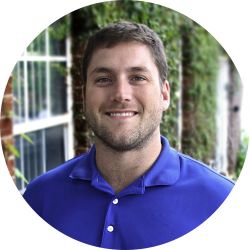 Dane Saville
Brand Manager
 @
Reunion Marketing
Dane Saville has enjoyed an eclectic career from the classroom to the classified room for the Department of Navy to the studio. One thing has remained constant among all of the changes: educational distillation. He helped co-found Reunion Marketing as its thought leader on content marketing and has spent the last few years learning from experts in all disciplines of digital marketing to pull out the essential pieces for easy-to-learn content. Dane now hosts an educational automotive podcast series, the KPI Cafe, available on all major podcast platforms. Outside of his professional work, Dane enjoys time with his fiance Michelle, fur baby Gemma, and a small-time career as a professional wrestler.