How to Set Up Systems and Processes to Save Time in 2022
Time is the most valuable commodity, and most auto dealers have very little of it. One of the most time-sucking things in running a dealership that we all have to do is managing company expenses. Everything from sharing company cards with multiple employees to chasing down receipts can be a real hassle – one that not only wastes time but also exposes you to potential fraud.
Join us for this free webinar, sponsored by Divvy, to learn which easy-to-implement processes and systems can help auto dealers save time, maintain 100% control over their spending, and keep fraud at bay.
Attend this webinar to:
• Gain tips and tricks to save time on expense reports
• Learn how to gain complete control and transparency of company spend
• Learn how to ensure that you never go over budget again
Sponsored by Divvy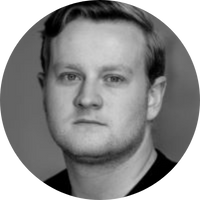 Senior Marketing Manager

 @

Divvy
Taylor Cutler serves as a senior demand generation marketing manager at Divvy, a spend management software that enables businesses to "divvy" out funds to employees on their own divvy corporate card. Taylor is an experienced software-as-a-service marketer and in his free time enjoys spending time in the great outdoors with his wife and daughter.