CLEARWATER, FL – August 15, 2016 – AutoLoop, LLC, the leading provider of auto industry marketing and customer relationship management solutions that successfully drive the Sell, Service, Repeat cycle, today announced the appointment of Doug Van Sach as the new Vice President of Analytics & Data Services, effective immediately. He will oversee data services and be responsible for using analytics to improve digital and multi-channel acquisition, retention, and loyalty programs for AutoLoop's partners, including leading OEMs and dealer groups.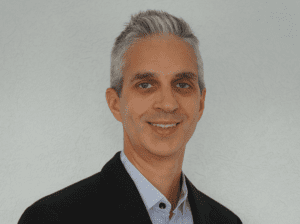 "With recent developments and our huge growth, it is crucial to build our team with members that have the right skill set and are a good fit," said AutoLoop CEO Steve Anderson. "Doug's in-depth knowledge about the use of metrics for measuring and increasing marketing effectiveness will provide our clients and partners with a firm foundation for effectively targeting and retaining customers. I am excited to have him on board to help us drive AutoLoop to the next level."
Van Sach previously served as Vice President of Analytics & Insight for 3 Birds Marketing, where he led an Analytics & Insights team developing intuitive analytics and reporting tools to enhance 3 Birds' digital marketing solutions. Prior to 3 Birds Marketing, Van Sach also worked as Vice President of Strategy & Analytics for DMEautomotive (now part of AutoPoint) where he designed innovative marketing programs and evaluated marketing performance for some of the country's largest automotive manufacturers and aftermarket retailers. He played an instrumental role in fostering the company's greater understanding of consumer behavior and ultimately driving higher levels of customer loyalty.
Before that, Van Sach introduced the first CRM insights and analysis program at Dick's Sporting Goods and directed online marketing strategy for Galyans Sports and Outdoor.
A leader in automotive industry marketing, Van Sach began his career at Ernst & Young Management Consulting, where he provided performance-improvement consulting to Fortune 500 companies. He earned his BS in business from Miami University in Ohio and his MBA in marketing from Indiana University's Kelley School of Business.
"I'm thrilled to be a part of the AutoLoop team and to help build on their enormous success creating the industry's most comprehensive and robust suite of products for auto dealers," said Van Sach. "Their unparalleled view of the customer experience inside and outside of the dealership puts them in a unique position to move the industry forward and transform how dealers interact with customers."
AutoLoop has created the industry's only true end-to-end complete single-vendor marketing and engagement solution for streamlining operations and boosting dealer revenue. With full product integration, dealers are able to seamlessly access, utilize, manage and customize program modules, ensuring a streamlined workflow and eliminating the need for multiple products from various vendors.
Dealers interested in learning more about how to optimize the Sell, Service, Repeat cycle though AutoLoop's full customer engagement suite can call 877-850-2010 or visit AutoLoop.com.
# # # # #
About AutoLoop:
Since 2005, AutoLoop has helped automotive dealerships nationwide increase sales, improve client retention and achieve overall higher customer satisfaction ratings throughout the Sell, Service, Repeat cycle. With the AutoLoop Customer Engagement Suite—an all-encompassing platform that includes everything from CRM and automated messaging to equity mining, service scheduling and more—AutoLoop is the industry's first and only single-vendor, end-to-end marketing and engagement solution. An Inc. 500 company with nearly 50 million names in its database and over a billion individual communications initiated, AutoLoop is passionate about being America's best customer retention partner for progressive dealerships.