Tire Wars: The Key to Keeping Your Service Customers
Join this webinar as David Boyle, CEO of TraXtion (formerly Tire Profiles), discusses the leading cause of automotive service defection. He'll walk you through the history of dealership fixed operations, and his vision for the industry's future. With more than 25 years of automotive experience, David will reveal industry insights, including statistics on why customers decline service. Find out where customer loyalty is heading based on the service experience and how you can mitigate defection at your dealership. You'll gain an understanding of the intrinsic value of focusing attention on wear-items, how it impacts future revenue, and where the largest opportunities lay ahead with evolving industry software and technology.
Key Takeaways:
1. Discover how to increase customer retention
2. Identify extra revenue in an under-utilized service area
3. Quantify the lost revenue value in defecting tire customers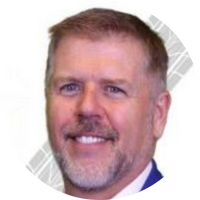 David Boyle brings more than 25 years of automotive experience to his role as Chief Executive Officer at TraXtionTM, formerly Tire Profiles. In his role as President and Chief Executive Officer, David was directly responsible for all aspects of Tire Profiles' North American business. Over his career, David has logged thousands of hours in dealerships across the U.S. and Canada and is a recognized industry authority on dealership fixed operations. Having been a senior executive for more than 20 years with two of the more successful automotive dealer suppliers (MPI and Newgen), David is recognized as a successful operational leader in the automotive vendor arena.