Convert More Callers to Revenue: New Sales & Marketing Strategies for Dealerships
With all the changes happening at dealerships, one thing remains the same: phone calls are still your most valuable leads. How well your marketing dollars drive phone leads – and the experience your dealership provides to convert them – will make or break your sales and service revenue.
Don't be left behind. Join the phone call conversion experts at Invoca to learn the latest data-driven strategies that other dealerships are using right now to turn callers into vehicle sales and service revenue.
Attend this webinar to learn:
• Sales strategies to convert more callers to appointments
• How to drive more valuable phone leads from digital advertising
• Call routing and automation strategies to improve answer rates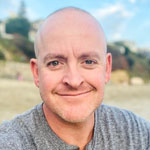 Zach Hendrix
Strategic Accounts Director

 @

Invoca
Texan native, California transplant. 20+ year auto experience with a background and passion for automotive marketing, technology and the people who support it. Focused on bridging the gaps between the Tier 1-3 customer experience via conversation intelligence for marketing, digital retailing, sales enablement and better consumer experiences.