FIRST-TIME (OR LONG-TIME!) EXHIBITOR TOOLS & TIPS
WELCOME ALL DIGITAL DEALER EXHIBITORS!
We are glad to have you part of the Digital Dealer community. On this page, you will find a number of resources to help you get ready for Digital Dealer Las Vegas 2023.
From your booth space signature to your post-event debrief, we want to support you get the best of your experience. Your success is our #1 goal!
Follow this page to see periodic releases of information, resources, content & tips & insights! (And get to know our team!)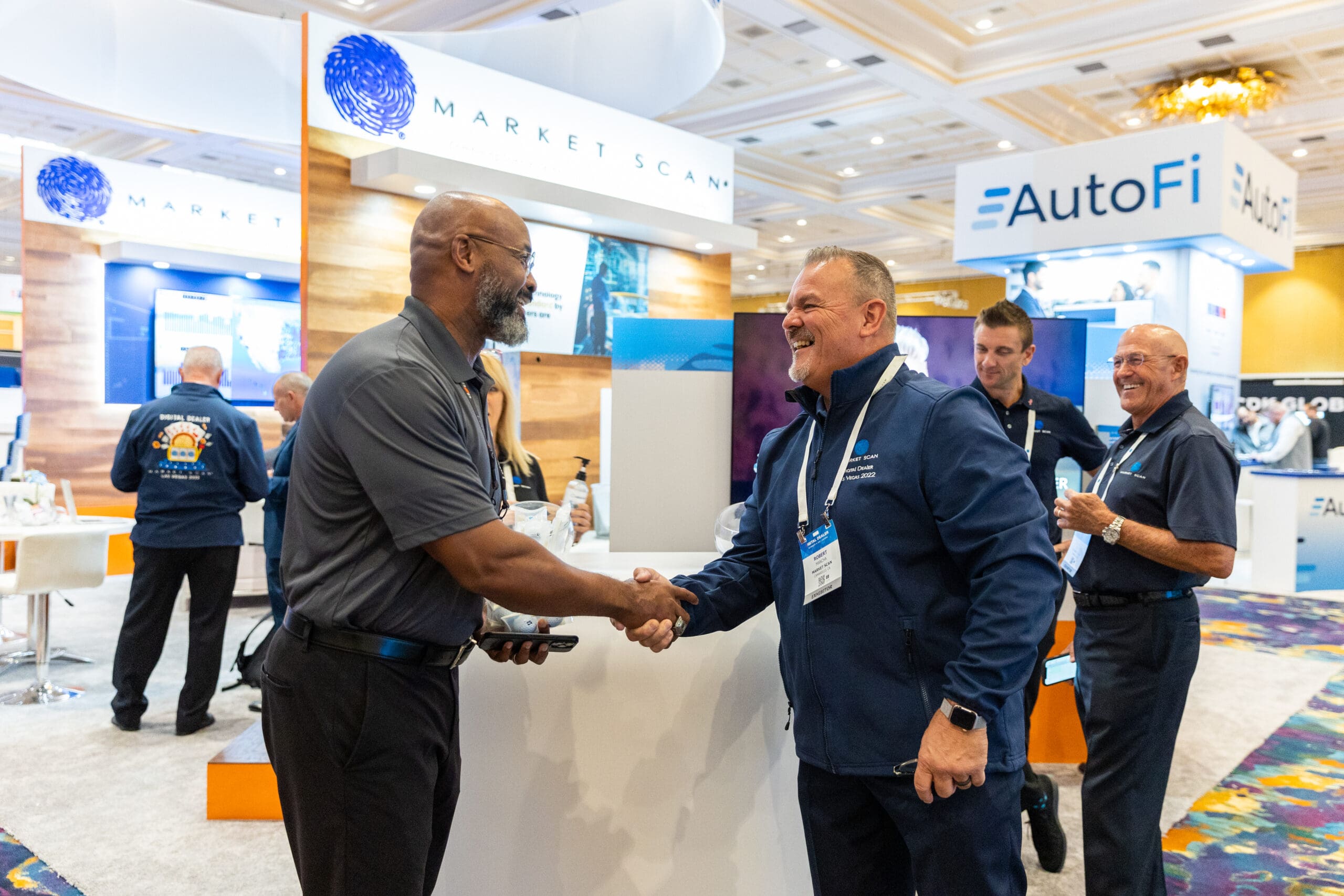 All About: Digital Dealer Show Services
SPEAKERS:
Irene Gruen Associate Marketing Director, Digital Dealer
Helen Yu, Operations Manager, Digital Dealer
Craig Gaibler, Customer Experience Director, Freeman
This webinar provides exhibitors with an overview of Digital Dealer Show services. In partnership with Freeman, we cover all the information you need to know to prepare for the event. 
By watching this webinar you will learn all about:
• Accessing your online resources
• Show services overview
• Shipping and material handling
• Important show information
• On-site tips
ONBOARDING VIDEOS AND TUTORIALS
Welcome all Digital Dealer exhibitors!
Irene Gruen, Digital Dealer Associate Marketing Director
Welcome to the Exhibitor Program. Discover how we will support you in the reach of your goals!
How to Log in and Create an Account in the Exhibitor Hub 👨‍💻
Manny Lemus, Emerald X
Start your exhibitor journey by creating your account and logging in to the exhibitor hub!
How to use the Exhibitor Hub 🎥
Manny Lemus, Emerald X

Learn how to make the most out of your exhibitor perks and tools in the exhibitor hub!
Booth Engagement & Staffing
Courtney, Freeman Services
Create an in-booth experience that will encourage interaction!
Defining Your Stratgy
Courtney, Freeman Services
Figure out your goals, objectives, and target audience!
Budgeting Tips and Best Practices
Courtney, Freeman Services

Stretch your booth design budget further with these helpful tips!
Booth Design Tips
Courtney, Freeman Services
Make your booth stand out on the show floor!
Measuring Your Success
Denise Brown, Freeman Services

Learn how to develop & measure your plan for success before, during, and after the show!
Shipping & Material Handling 101
Denise Brown, Freeman Services
What is shipping? What is material handling? And how do they work together?
Send Your Personalized Guest Invites
Feathr
Announce and invite prospects and customers to join you at Digital Dealer Las Vegas 2023!
Digital Dealer App Tutorial
Grip
Download our official event app and watch this tutorial to learn how to use this great tool with ease!
Exhibitor Lead Management & Best Practices
Maritz Global

Learn how to effectively manage leads as they come in and how to increase your chances of conversion!
Calculating Lead ROI
Maritz Global
Find out how to increase your ROI with these easy tips!
Courtesy of our partner, Freeman