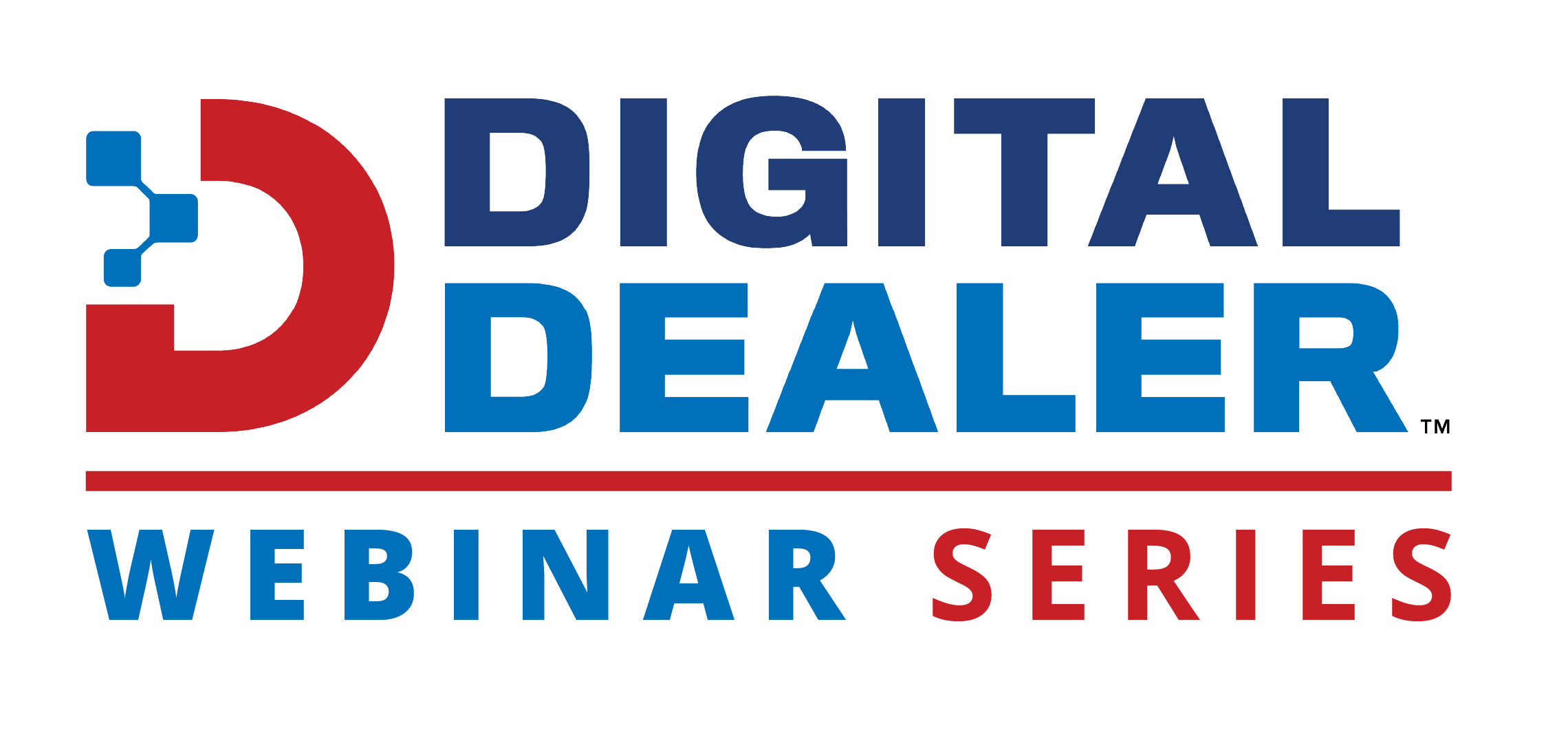 Introducing the Digital Dealer Webinar series. Focused on pertinent topics important to the dealership community, this new series is perfect for those looking to expand their industry knowledge without having leaving the office.
What to Expect:
Actionable insights to put in place immediately for short and long-term success.
The opportunity to respond to the trends before they impact your business.
Access to continuing education designed to help you keep a solid pulse on how to improve business and client engagement.
Webinar Series Dates and Topics:
July 20, 2023 – Digital Worlds & Experiences
From social media strategies to omnichannel marketing and more, dive in deep on how you can corner your marketing and promotional efforts to build world class digital experiences with your customers.
November 9, 2023 – Innovate & Optimize
Our fall series is focused on optimizing your marketing campaigns and operations for the best ROI and engagement.
Stay tuned for more series details!
For those interested in a webinar series sponsorship, contact us today and learn how you can be a part of this exciting new approach to continuing education in the auto dealership space.