Official Digital Dealer Mobile App
Through the Digital Dealer App and matchmaking platform, you can get tailored recommendations of people to meet, connect with participants, create your schedule or live chat. Access onsite resources, the latest event updates, and more!
Meet Your Match based on event participants unique profiles and interests through our AI-powered event app.
View the Event Agenda to browse sessions and add those you plan to attend to your Schedule.
Search for Exhibitors, request meetings, and chat LIVE with your connections.
View the Floor Plan to locate your booths on the show floor and session rooms at the show.
Tune into exclusive updates, notifications, and show highlights from show management.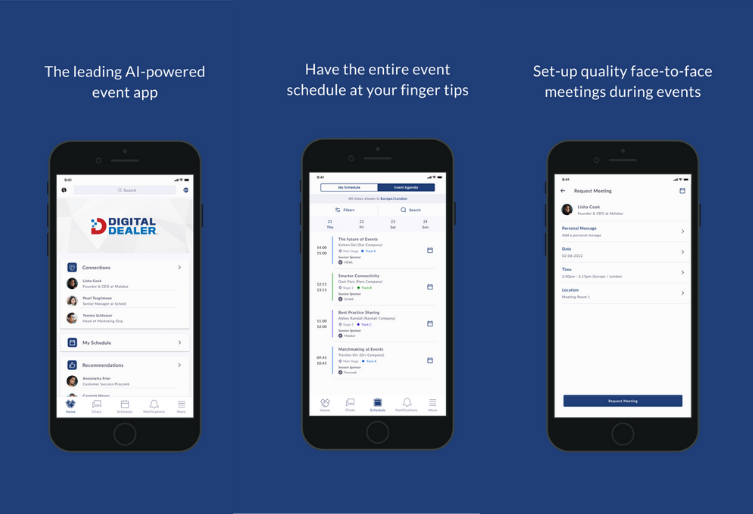 Tip: Before clicking on one of the links below from your mobile device, please delete any older versions of the Digital Dealer App.
Thank you to our Mobile App Sponsor