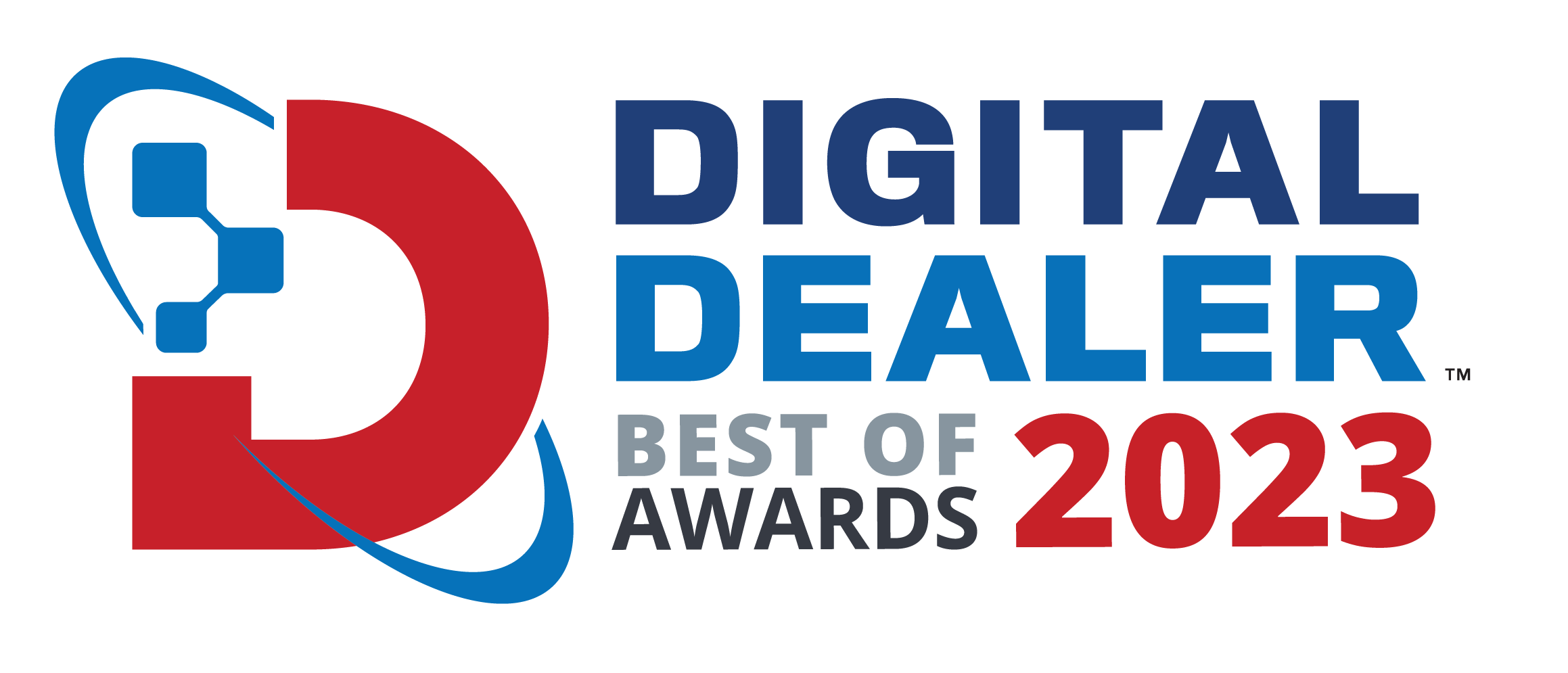 Introducing the Digital Dealer Best Of Awards

Nominations for the First Annual Digital Dealer Best of Awards Due: Dec. 15, 2023
The Digital Dealer Best Of Awards celebrate innovation, exceptional work, and achievements of individuals and businesses. From automotive dealerships redefining customer experience to innovative service and solution providers that have transformed industry practices, these awards pay tribute to those actively shaping the automotive landscape.
Celebrating the Best
We will spotlight the Best Of winners in a special feature in Dealer Magazine with promotion across various channels, including our newsletter, website, and social.
Call for Nominations
Join us in celebrating the Best Of in automotive! Shine a light on your own contributions or nominate a team member or business you work with.
Many of the 20+ award categories (view the full list, including sub-categories, on the Nomination Form) cater to vendors and dealerships and are adaptable to both. If a specific award category doesn't align with your role/business, consider acknowledging a company or individual you collaborate with or admire for their exceptional efforts.
Award Categories
Hover over each category for more information.
To be judged by impact, growth, progressiveness
To be judged by effectiveness, engagement, and innovation.
To be judged by effectiveness, innovation, retention, and CX.
To be judged by engagement, customer centricity, customer satisfaction, and online reviews.
Excellence & Outstanding Achievement
To be judged on professional abilities, and adaptability.
To be judged by engagement, innovation, customer satisfaction and loyalty.
Innovative Auto Retail Solution
To be judged by effectiveness, engagement, and innovation.
More Details
Who May Enter
The awards contest is open to submissions from businesses or individuals based in the continental U.S. only. Entrants must be at least 18 years of age as of the date of entry. Self-nominations and nominations submitted on someone's behalf will both be accepted.
Judging
Entries will be evaluated based on the awards criteria, using a points-based voting system. The individuals serving on the panel, as well as the points-based voting system, scores, or feedback from the panel cannot be provided to nominees or nominators.
Questions?
Email concierge@digitaldealer.com