| | |
| --- | --- |
| 5/10/2022 3:20 – 4:10 PM | Room: Keynote Hall |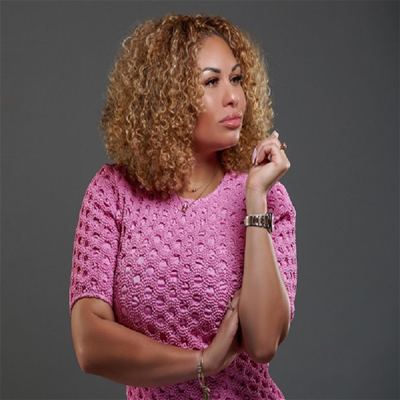 Founder and CEO
GoJo Auto
Amanda Gordon is the founder and CEO of GoJo Auto, a top-rated and dynamic independent car dealership located in the heart of Denver, Colorado. From humble beginnings in retail at The Gap clothing store, she has broken through barriers and climbed her way to the top, becoming the first black woman in the state of Colorado to own a car dealership.
Amanda crashed into the auto scene in 2002 and has not looked back in the rear-view mirror since. With over 18 years of experience in the automotive industry, in all positions ranging from sales to finance to management, she has solidified herself as a highly respected subject matter expert and leader.
Amanda's commitment to her business ventures, but also her community plays a major role in her lifelong mission. She is a 2021 Denver Business Journal 40 under 40 award recipient, a 2020 winner of the Auto Remarketing's "40 under 40," Urban Leadership Foundation of Colorado's "2020 Leader of the Year," and a 2019 New Leader honoree for the Colorado Black Chamber. Amanda is a current member of the National Association of Auto Dealers (NAMAD), the Colorado Women's Chamber and a lifetime member of The National Association for the Advancement of Colored People (NAACP) and CO-Founder of WOCAN (Women of Color Auto Network) and a 2022 Denver Urban Spectrum "African Americans that Make a Difference" award recipient.
Amanda's favorite personal accomplishment has been being sworn in as the First black Woman to sit on the Colorado State Dealer Board as of August 2021. A three-year commitment she hopes will inspire and influence others to be the best version of themselves.
Her passion for empowering women translates into everything she does. She is an advocate for diversity in the workplace and makes it her mission to mentor women and help them realize their full potential in positions of power in the automotive space.