10/13/2022 10:30 – 11:20 AM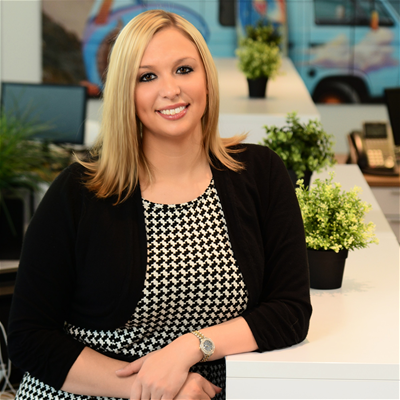 General Manager
VW of Marion
Ashlee Church is the General Manager at Volkswagen of Marion, part of the Ike Family of Dealerships. In 2001, she started her journey in automotive in the accounting office. In 2013, she convinced Volkswagen of America to open a new point in southern Illinois. The following year, Ashlee became the first employee of VW of Marion.
Ashlee's mission is to change the stereotype of the car business – for both customers and team members. VW of Marion has a strong set of core values and an amazing culture. They believe that the car buying process shouldn't be painful, and they believe in the long-term value of customer relationships. In 2020, Ashlee was recognized on the Automotive News 40 Under 40 List. She's proud to be #NotLikeTheOtherGuys.
Ashlee is a proud supporter of women and diversity in automotive. Volkswagen of Marion is one of the few dealerships in the country with women in both the Dealer Principal and General Manager roles. Diversity can also be seen throughout the dealership – including on the sales floor and within the leadership team. Ashlee believes that when a dealership's staff mirrors their customer base, the dealership can provide a better experience for both customers and employees.